I happened to be looking through a batch of images during my usual culling process and something that has been on my mind for a while came to surface. As creatives, part of our process is to weed out images that don't fit the criteria for our clients. Soft focus, 'blinkers', compositional issues, etc. Simply put, 'culling' is what we creatives call the process of weeding out bad images. (Or images we deem unfit) We go to great lengths to preserve our artistic style and to make sure nothing we shoot in error makes it to the public eye. Because every click we take is perfect, right?
Which brings me to the subject of discussion: The imperfect image. What becomes of them? Do we show our clients the blinkers, miscues, crooked smiles, and soft images? A long time ago, I made it a practice as we all do to toss the culled images into an abyss to never be seen again. If the image was not perfect in every way, we tossed it with an annoying click of the mouse. It took me going back through the endless hard drives and storage we use to come to a revelation: Some of these images are good. I don't mean good in the technical sense. The memory I had when I captured that image was priceless. So for the past year while I've been focusing on capturing the best images I can for my clients, I spend more time in deciding which images absolutely have to go. Yes, sometimes a soft, crooked smile, blinker and a miscue makes it to the final cut. While I check everything for technical perfection, I think really hard about the moment I captured the image and what I was feeling. I give you the following image as an example: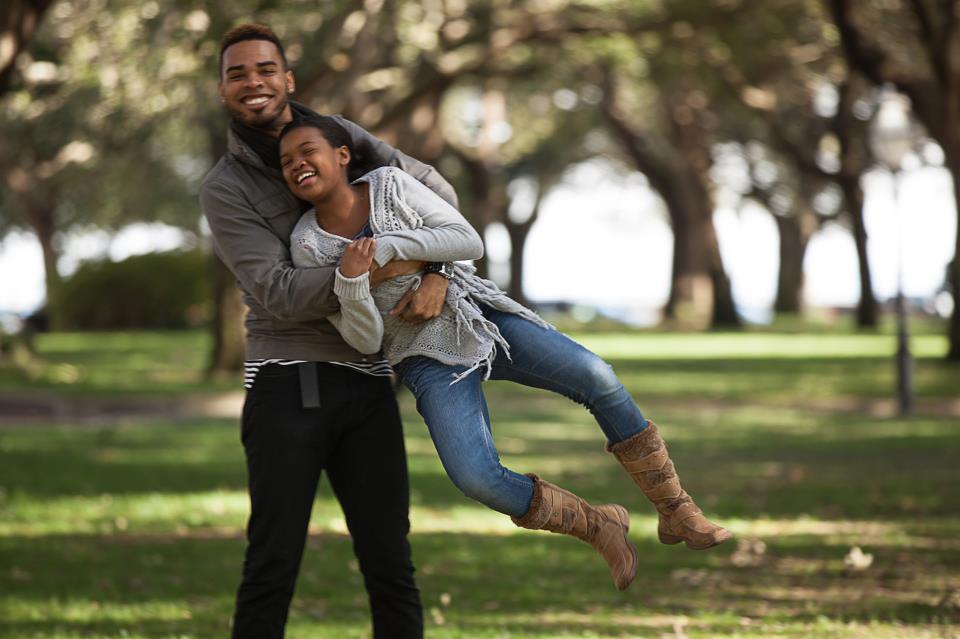 The above image was captured this weekend past during a moment of bliss between brother & sister: My children. 2 kids that love each other unconditionally, and find unashamed joy in being in each other's lives.  I look at this image and totally disregard that it's not perfect technically. This image is probably my favorite of the thousands of images I took all year. Here's my take-away from this image:
I love my kids. I love my life. I love having them in it to share these moments that are sometimes imperfect, yet priceless.
I think our clients deserve the same consideration.
warm regards & Happy New Year
km